With record low profitability in the mortgage space, lenders, servicers, investors and government agencies alike need to aim for maximum resource efficiency. This approach extends to your technology and software strategy as well. When margins are stretched, and manual operations no longer cut it, industry participants must ask themselves whether it makes sense to build or buy their technology solutions.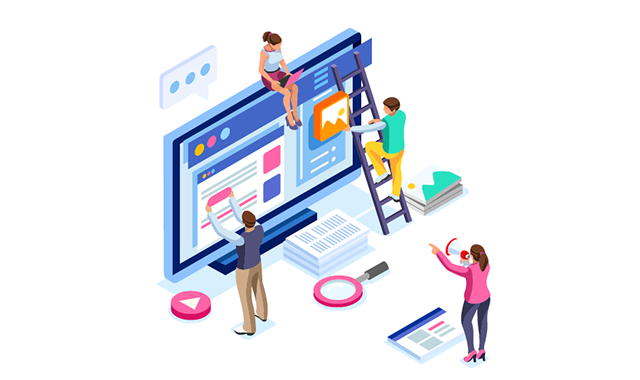 Factors Driving the Debate
The mortgage industry, particularly independent mortgage bankers, are struggling with cost management. In the fourth quarter of 2018, independent mortgage banks and mortgage subsidiaries saw an average net loss of $200 per loan, according to the Mortgage Bankers Association's Quarterly Mortgage Bankers Performance Report. This is the lowest reported profitability since the industry trade association began collecting these metrics in 2008. The ongoing rise in loan production costs helps explain the decline in profitability. While the cost to originate a loan averaged a little more than $6,000 over the past decade, it reached $8,611 at the end of 2018. Additionally, unexpected drops in interest rates and overall operational costs are hurting servicer profits. Across both servicers and lenders, less than half reported a pre-tax net profit in the fourth quarter of 2018 according to the Mortgage Bankers Association.
Despite a competitive environment, all participants, including lenders, servicers, investors and government agencies, are at risk and can no longer afford not to invest in technology. Over half of loan production expenses are dedicated to manual processing. Reducing manual processing can help all participants operate more effectively, control costs, improve efficiencies, minimize errors, and stay on top of regulatory changes. Consumers also increasingly favor a technology-enabled, customer-service oriented, user-friendly mortgage process, necessitating a corporate strategy that embraces both innovation and customer centricity.
Industry participants that fail to innovate only fall further and further behind the competition. A recent study from the Federal Reserve Bank of New York found that technology-based lenders were able to process applications roughly 20% faster than traditional lenders. Technology allows organizations to trim delivery timelines, from closings which still average around 45 days, to servicing. With big companies like Chase Home Lending and Rocket Mortgage introducing guaranteed faster delivery times, mid-sized and small industry participants need the ability to pick up the pace.
So how do lenders, servicers, investors and government agencies make the most of limited resources while tapping into market innovation? Does it make sense to invest the time and resources needed to build out proprietary technology in-house, or is it faster, easier, and more efficient to rely on the technology vendors for specific point solutions?
The Answer to the Debate
This topic came up at the Mortgage Bankers Association's recent Technology Solutions Conference and Expo, which Clarifire covered in a previous blog. At the industry event last month, most stakeholders agreed, that turning to technology vendors was the best choice. Speakers encouraged lenders and servicers to seek out reputable vendors with a robust client base and the suite of solutions best aligned to their respective needs.
It is easy to see that industry participants in all aspects of the business have enough to focus on when it comes to risk management, regulatory compliance, managing personnel, streamlining operations, and cost containment. This is no time to attempt to add software development to the list. Instead, rely on the experts to do the work for you, to include monitoring and maintaining policy, and emerging technology updates. Vendors bring targeted expertise and their own resources trained to deliver the most efficient, tailored solutions to market. They also have teams dedicated to implementation of their solutions, creating a faster, more reliable deployment of automated solutions as compared to reliance on internal technology development.
CLARIFIRE® - Technology for the Industry
Clarifire not only offers proven technology, expert implementation, and improved cost control, we provide a secure automated workflow application that incorporates industry workflow and workout rules with the flexibility and transparency that your business demands, including same day eligibility for loan modifications. You gain access to processes that incorporate industry subject matter expertise, as well as allow you to incorporate the strategic nuances of your business that set you apart from the competition. Don't tie up your valuable resources by having them attempt to design, develop, and deploy automated single point apps, let Clarifire work with your team to address business obstacles, integrations, replacement of legacy applications, elimination of manual workarounds, and customer experience improvement. Clarifire has demonstrated success in each of these areas and most importantly, can make this happen for you NOW, not a year or two down the road.
The case for technology investment is clear, but it's up to you to decide the most strategic way to leverage your resources and expertise. It's time to focus your efforts and expertise on what you do best ... mortgages, not technology development and deployment. Hire the technology specialists. Technology shouldn't be expensive; you can start small and concentrate on the largest pain points and expand the technology at your pace within your budget constraints. For more information on how Clarifire can help, contact us today at 866.222.3370 or visit us at eClarifire.com.
Let us show you how to future-proof your organization with CLARIFIRE, truly BRIGHTER AUTOMATION®.
If you liked this blog, read these next:

Jane has applied her vast experience (over 25 years) operating process-driven businesses to successfully redefine client-focused service. Jane has worked with expert programmers to apply cutting-edge web-based technology to automate complex processes in industries such as Financial Services, Healthcare and enterprise workflow. Her vision confirms Clarifire's trajectory as a successful, scaling, Software-as-a-Service (SaaS) provider. A University of South Florida graduate, Jane has received many awards related to her entrepreneurial skills.
Like this article? Feel free to share this with a friend or colleague!