A new population of borrowers are requesting forbearance, amidst news of overall decreasing forbearance percentages. The Mortgage Bankers Association's September 21st Forbearance and Call Volume Survey showed that despite a 15-week improvement in forbearance volume for the Government Sponsored Enterprises, Ginnie Mae has experienced two consecutive weeks of rising forbearance requests. Although this trend flattens for the following week, results released this week are expected to show an increase in the total number of mortgages in active forbearance, breaking the previous trend. More importantly, there is a strong indication that a new segment of borrowers will be facing a loss of income, unemployment, and/or delinquency and therefore seek relief through forbearance.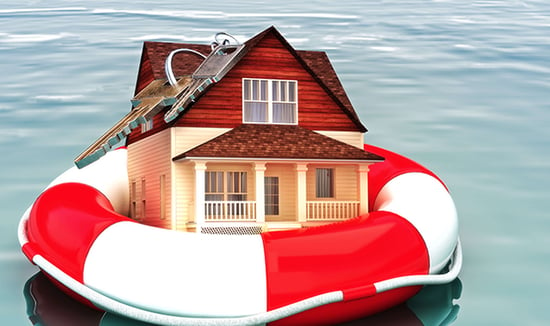 Forbearance Roller Coaster
Fannie Mae and Freddie Mac have experienced a continuous drop in the percentage of mortgages in forbearance. Conversely, Ginnie Mae's forbearance percentages continue to see increases as Federal Housing Administration and Veterans Administration borrowers have been steadily impacted by the pandemic. Typically representative of lower income and lower balance mortgages, this market segment may have the most difficult time recovering from delinquency. The MBA's Senior Vice President and Chief Economist, Mike Fratantoni, commented that "the overall picture is still somewhat of a mixed bag. The recent uptick in forbearance requests, particularly for those with FHA or VA loans, is leaving the Ginnie Mae share elevated, as the pace of new requests meets or exceeds the pace of exits." In his previous report, Fratantoni noted, "While housing market data continue to show a quite strong recovery, the job market recovery appears to have slowed, and we are seeing the impact of this slowdown on FHA and VA borrowers in the Ginnie Mae portfolio."
Borrowers that are grappling with delinquency come from a myriad of COVID-related crossroads, that are inevitable as businesses and their employees continue to be affected by the pandemic. Some borrowers may simply be facing savings depletion or have only now decided to pursue relief options. Others will arise if businesses continue to furlough, layoff personnel, or shutter completely as we enter the winter months. Though the future remains ambiguous in many areas, stalled high unemployment rates and jobless claims will almost invariably lead to ongoing delinquency. This would come on top of the continuing high number of serious delinquencies, which surged in August by an additional five percent, on top of five months of rising 90+ days past due payments. Many of these excessive delinquencies will also lead to future foreclosures and bankruptcies, creating an environment that necessitates advanced, automated, and modern loss mitigation strategies.
Future Waves
Although the future of the pandemic remains unknown, mortgage servicers need to be poised to handle ongoing waves of relief needs. As the balance of the industry stabilizes, servicing will continue to be subjected to an onslaught of complex demands for technology that is responsive, available, and addresses borrower concerns through workout. Servicers will again be left to ensure borrowers receive relief from the consequences of disaster, including the aftermath of lifting the COVID foreclosure ban, and the unceasing number of borrowers rolling off of forbearance into loan modification, permanent solutions, or imminent foreclosure and bankruptcy. The resulting impact of the pandemic could be huge. Managing through the Great Recession, amidst being chastised for poor customer engagement and a lack of innovative technology, many servicers continue to wrestle with the ability to scale to even greater volumes predicated by the pandemic. Leveraging point solutions, or sluggish big box loss mitigation platforms, leaves gaps in process automation and lacks the ability to provide the flexibility needed to meet wide swings in velocity and volumes.
Additionally, this approach does not offer the 24/7 self-serve and system automation currently in demand, along with an inability to effectively incorporate workout eligibility determination capable of facilitating today's complex, iteratively changing requirements. Regretfully, this is the costly route that many servicers have accepted as their current reality. Clarifire offers a real alternative that helps servicers transcend the chaos, and more importantly, prepare for what is next in the pandemic crisis.
How to Manage the Ups and Downs
Clarifire has worked alongside financial institutions and mortgage servicers throughout the turmoil of the past few decades. Beginning with intelligent automated workflow that revolutionized business process automation, CLARIFIRE® has evolved into the premier default servicing workout application. By creating a seamless process infrastructure, CLARIFIRE advances process automation through an intuitive, real-time user interface that supports industry parties, including agencies, servicers, and borrowers, in navigating changing loss mitigation and relief requirements. CLARIFIRE is powered by a proven, robust, versatile business decisioning engine that delivers individualized automated relief alternatives in seconds and minutes. CLARIFIRE goes beyond everyday loss mitigation solutions, providing a modern, turnkey option that is proven and easy to implement.
Don't let the next wave of delinquency, forbearance, or regulatory change cost your organization in time, customer retention, efficiency, and money. Find out how to beat the pandemic chaos by visiting us at eClarifire.com, or contacting us directly at 866.222.3370. CLARIFIRE is Truly BRIGHTER AUTOMATION®
Read these blogs and articles next

Jane has applied her vast experience (over 25 years) operating process-driven businesses to successfully redefine client-focused service. Jane has worked with expert programmers to apply cutting-edge web-based technology to automate complex processes in industries such as Financial Services, Healthcare and enterprise workflow. Her vision confirms Clarifire's trajectory as a successful, scaling, Software-as-a-Service (SaaS) provider. A University of South Florida graduate, Jane has received many awards related to her entrepreneurial skills.
Like this article? Feel free to share this with a friend or colleague!