Following this year's MBA National Secondary Marketing Conference and Expo, the mortgage industry is looking forward to Ginnie Mae's 2019 Summit. Subject to registration approval, lenders, servicers, investors, document custodians, policymakers, and members of Congress are already set to attend this annual event. Taking place in Washington, DC from June 13 through June 14, 2019, this year's summit promises an "in-depth, top-to-bottom perspective on Ginnie Mae's business." While there will certainly be a lot of developments to come out of the conference, we have a sneak peek of what to expect.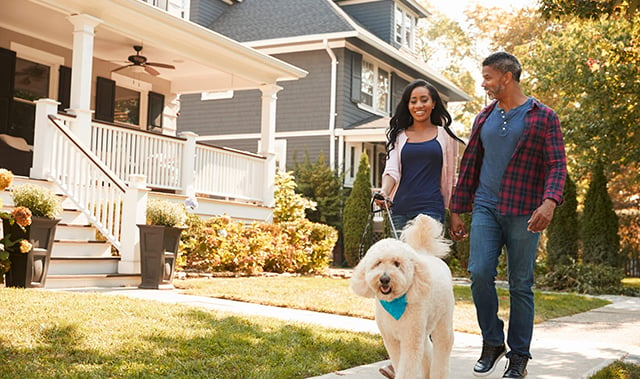 What to Expect
Ginnie Mae Acting President Maren Kasper and Freddie Mac Chief Economist Sam Khater will kick off the event with an overview of the economic landscape. The implications of a rising interest rate environment and a slowdown in the housing market are playing a central role in the larger macroeconomic picture from disasters to increased scrutiny to modernization and new ways of doing business.
With the growing prospect of housing finance reform and recent handbook updates from the Federal Housing Administration (FHA) and Department of Veterans (VA), there will be no shortage of topics to discuss. Department of Housing and Urban Development (HUD) Secretary Ben Carson and FHA Commissioner Brian Montgomery will share their insights into what these moving parts mean for the various aspects of the industry in 2019 and 2020.
A government lending panel will look exclusively at VA and US Department of Agriculture (USDA) policy initiatives and provide attendees an "opportunity to get an update and ask questions from the panelists on their programs." The conference will feature other key stakeholders from the Washington area, including representatives from the Housing Policy Council, Mortgage Bankers Association and Urban Institute.
A panel on transformation and modernization will outline how Ginnie Mae's Securities Operations and Enterprise Data and Technology Solutions Teams are embracing innovation throughout the agency. As part of the 2020 plan, Ginnie Mae is introducing new tools and enhancing its existing platform. Conference sessions will provide an update on the agency's Digital Collateral strategy and provide guidance on plans to onboard all users onto the new MyGinnieMae portal.
Attendees will have the opportunity to catch up on existing and emerging compliance issues. Panelists will review Ginnie Mae's recent changes to its MBS guide and how those updates impact issuer pooling, reporting, and remittance. The session will also discuss changes to compliance monitoring and tracking of performance indicators on the Issuer Operational Performance Profile (IOPP).
Ginnie Mae is keeping a close eye on servicer risk, particularly looking at nonbank servicing, and in some areas increasing its scrutiny of this subsector. An industry panel will feature third-party experts to explain "how they evaluate today's industry and what factors and trends are most important to maintaining a healthy balance between credit availability and systemic risk."
Participating servicers should expect to gain insight into multiple areas that touch their business, either directly or on the sidelines. Certainly, document custody, MSR valuation, compliance, and overall modernization are important to daily operations. Additionally, Ginnie Mae's 2020 initiatives are likely to be a hot topic, as well as disaster relief efforts, like the Disaster Response and Relief Dashboard, and the impact of VA churning restrictions.
Position Your Organization with CLARIFIRE®
As your servicing team learns more about Ginnie Mae's latest policy changes and modernization initiatives, the Clarifire team is here to assist in assimilating these updates into current operational processes and systems. Servicers that are large, small, nonbank or bank can each benefit from automated workflow in efforts to manage margins, risk, competitive standing, and most importantly customer experience. Position your organization with CLARIFIRE® to quickly and accurately add policy requirements, guideline changes, and data from new or enhanced investor systems.
CLARIFIRE® delivers an innovative industry trusted workflow application. A dynamic workout rules engine that contains extensive disaster underwriting rules, as well as all investor and government agency rules, is a part of this robust workflow application. In addition to this, CLARIFIRE understands the nuances of the business and how to incorporate your organization's processes into industry-proven workflow.
The Clarifire team is looking forward to attending this year's summit, and welcomes the opportunity to strategize impact and approaches to the various areas of Ginnie Mae innovation. Explore our solutions by visiting us at eClarifire.com.
If you liked this blog, read these next:

Jane has applied her vast experience (over 25 years) operating process-driven businesses to successfully redefine client-focused service. Jane has worked with expert programmers to apply cutting-edge web-based technology to automate complex processes in industries such as Financial Services, Healthcare and enterprise workflow. Her vision confirms Clarifire's trajectory as a successful, scaling, Software-as-a-Service (SaaS) provider. A University of South Florida graduate, Jane has received many awards related to her entrepreneurial skills.
Like this article? Feel free to share this with a friend or colleague!