Earlier this year, the mortgage industry anxiously awaited the final confirmation of industry veteran and former Federal Housing Administration (FHA) Commissioner Brian Montgomery. Montgomery is well versed in FHA issues and brings deep industry expertise to a role held vacant for too long. At a time when servicers have a real opportunity to effectuate organizational change through innovation, Montgomery may be just the ally needed in 2019.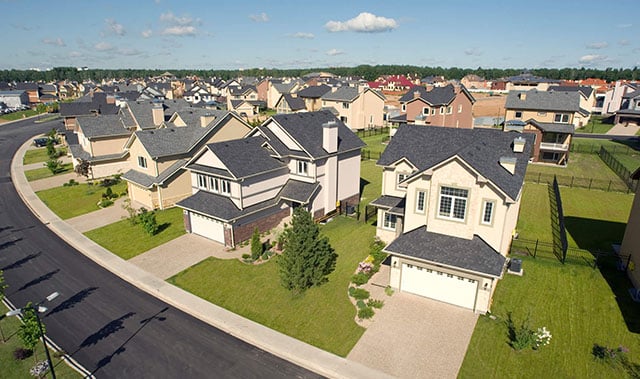 Previously serving in this capacity under President George W. Bush, Montgomery's role was further expanded in December when it was announced that he would replace Department of Housing and Urban Development (HUD) Deputy Secretary Pam Patenaude in an acting capacity. This affords Montgomery extended breadth in his ability to impact the management of single-family lending. Mortgage servicers stand to benefit as Montgomery's experience both at HUD and as an industry advisor put him on the frontline, creating a genuine understanding of industry concerns and the value of embracing technology.
FHA is preparing to more closely align government insured loans with traditional conventional loans. Montgomery plans to reorient single-family servicing requirements as a part of this effort. "We remain cognizant of the challenges for servicers, which HUD generally relies upon to carry out such functions, and we are committed to identifying reforms that would help relieve some of the cost burdens," he said as a part of his presentation during the recent Mortgage Bankers Association (MBA) Annual Convention and Expo in Washington DC.
Commissioner Montgomery also touched on areas that fall in line with President Trump's administrative objective to reduce regulatory burden. Referencing areas that create regulatory and compliance burden for lenders and servicers, Montgomery spoke on recent efforts to ease issues found in review of the Home Equity Conversion Mortgage (HECM) program, as well as possible changes to improve the enforcement process under the False Claims Act.
Leaning into innovation and technology, Montgomery also expressed his desire to update technology at HUD during MBA's Annual Convention. Working towards this goal, FHA plans to expand their look at systems and practices that should be considered for retirement in order to more appropriately align themselves with other agency investors. This open attitude towards technology is positive for both mortgage servicers and the vendors they partner with.
Montgomery is no stranger to ensuring regulatory change is realized where needed. Preparing for the new year, he is likely to focus on streamlining and improving the experience and meeting the needs of FHA lenders and servicers. Mortgage servicing executives should take this opportunity to reexamine their investment in technology that supports FHA guideline adherence, rules administration and the capacity to dynamically integrate legislative changes.
Secure Competitive Position with CLARIFIRE®
Not always a simple proposition; however, with the right partner, servicers can quickly and effectively prepare their operations to assimilate change with CLARIFIRE. Delivering an innovative industry workflow platform that ensures you have the flexibility needed to execute change and automate processes across multiple systems, CLARIFIRE is completely configurable and incorporates sophisticated rules-based logic to help truly evolve your approach to operational soundness and adherence to industry guidelines. Find out how you can secure a competitive foothold in 2019 and prepare for FHA innovation with CLARIFIRE. Visit eClarifire.com, or contact us directly at 866-222-3370.
If you liked this blog, read these next:

Jane has applied her vast experience (over 25 years) operating process-driven businesses to successfully redefine client-focused service. Jane has worked with expert programmers to apply cutting-edge web-based technology to automate complex processes in industries such as Financial Services, Healthcare and enterprise workflow. Her vision confirms Clarifire's trajectory as a successful, scaling, Software-as-a-Service (SaaS) provider. A University of South Florida graduate, Jane has received many awards related to her entrepreneurial skills.
Like this article? Feel free to share this with a friend or colleague!