As digital transformation evolves, agencies continue to migrate to the cloud to modernize operations, keep up with technological advances, and gain efficiencies. Choosing the wrong vendor solution results in hidden costs and time delays. Selecting the vendor that provides the most short-term gain balanced with long-term efficiencies is no small task.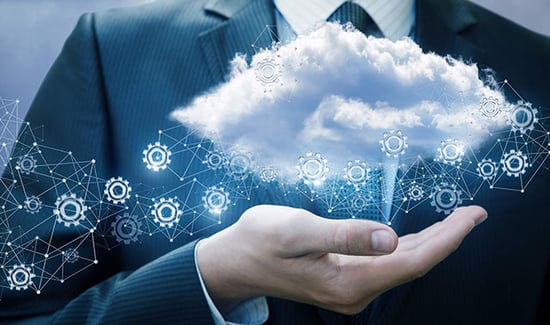 FedRAMP Authorization
Agencies need to ensure that the solution they select meets the FedRAMP requirements and that an authorization to operate (ATO) can be issued. Selecting a FedRAMP authorized solution for a project or contract can impact an agency's initial and ongoing FedRAMP monitoring expenses, as well as the expenses and timing associated with providing an authorization to operate (ATO). These delays and added costs can negatively impact an agency's mission and how quickly a project is implemented. Currently, there are a number of cloud solution providers that are FedRAMP authorized, or in process of authorization. However, they are not all created equal.
Agencies recognize the value that small businesses bring with their innovative, flexible, modern technology, rapid deployment models, and the capabilities to meet strategic goals and efficiency initiatives. Working through the FedRAMP and ATO process can be expensive and time consuming for both the agency and small business suppliers.
Small businesses often choose to engage partners to accelerate compliance with FedRAMP requirements and allow agencies to issue an ATO in a much shorter timeframe. This provides cost and time-savings, both short and long-term for the agency. The rapid deployment of the solution and percentage of controls to address will keep the agency in sync with evolving technologies and offer industry efficiencies that are modern and visionary.
Not all software and process solutions are equal.
Here's What to Look For
What percentage of FedRAMP controls will the agency have to manage? Many solutions only provide 45-50% of the total controls needed.

How much of the solution has already been authorized by your agency in order to issue an ATO?

How many dedicated agency resources will be needed to develop, implement, and monitor the chosen path or solution?

What goals, such as timeline and automation, will the agency gain with each type of solution?

What is your time to market when choosing one path or solution over another (including issuing of the ATO)?
The migration to the cloud is in full swing. The ability to offer improved industry experience is the key to future-proofing your agency. No matter what solution you choose, understanding the holistic effect of your decision will afford your agency the lift it needs to be an agile, proactive, and ever-changing organization with a competitive edge.
A SaaS-Based Solution to Meet Technology Modernization Challenges
Clarifire offers a SaaS-based, automated workflow solution providing the flexibility to meet technology modernization challenges facing today's organizations. Clarifire's proven security and trust services controls map to most NIST SP 800-53 controls. Clarifire is in the process of FedRAMP authorization through a partnership with a FedRAMP authorized PaaS solution, gaining accelerated efficiencies and rapid deployment for our customers. Clarifire teams are experts in implementing robust workflow automation, complete with industry rich features, which connects processes and parties in a collaborative online business ecosystem. Prepare for tomorrow by visiting eClarifire.com today, or contact us directly at 866.222.3370.
Let us show you how to future-proof your organization with CLARIFIRE®.
If you liked this blog, read these next:

Jane has applied her vast experience (over 25 years) operating process-driven businesses to successfully redefine client-focused service. Jane has worked with expert programmers to apply cutting-edge web-based technology to automate complex processes in industries such as Financial Services, Healthcare and enterprise workflow. Her vision confirms Clarifire's trajectory as a successful, scaling, Software-as-a-Service (SaaS) provider. A University of South Florida graduate, Jane has received many awards related to her entrepreneurial skills.
Like this article? Feel free to share this with a friend or colleague!