Although foreclosure rates are frequently touted to be at historic lows, servicers must still prepare for quarterly upticks and unexpected market changes that can quickly drive up foreclosures episodically. Increases in delinquency and foreclosure rates are in various quarterly reports, in numerous geographic pockets, and more frequently in areas where natural disasters occur. Despite improved economic factors, the industry still needs to consider interest rate volatility, stagnating housing starts, latent home appreciation, and rising consumer debt. Let's not leave out talk of a forthcoming recession. Last but not least, our industry has changed since we last saw serious delinquency risk, making awareness and readiness more important than ever.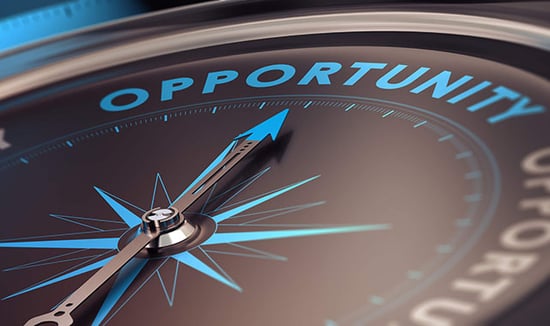 Prepare for the Challenges
There are ways to prepare to circumvent servicing challenges that stem from industry volatility, but servicers need to also be ready to look at their operations differently and partner with vendors that have also learned how to work smarter based on experience. Strategically, it is meaningful to create a backstop to support your underlying processes so various areas can scale up and down based on early customer indicators. With pockets of delinquency hidden amongst reports of historically low foreclosure rates, servicers need to avoid thinking delinquency rates will remain this low. Here is an opportunity to shore up systems and underlying processes by leveraging borrower data, as well as economic and demographic data, to handle spontaneous changes in default servicing processes, guidelines, and volume.
Increasing Delinquency Rates
In case you haven't had a chance to take notice, sporadic reports of increasing delinquency rates can frequently be found amidst the headlines of decreasing foreclosure rates. Last week, DSNews published that June mortgage delinquencies were up by almost 11 percent. The Mortgage Bankers Association (MBA) reported that mortgage delinquency rates on one-to-four-unit properties rose to 4.42 percent at the end of the first quarter. Earlier this year, the OCC reported a 3.5 percent monthly increase in new foreclosures in their fourth-quarter 2018 report. Moody's stated that mortgage delinquencies were up 3.55 percent over the previous year for this same quarter, adding background that, "we expect mortgage delinquencies will increase modestly over the next year given easing underwriting standards." Many mortgage servicers are not strategically focused on the impact of reversing trends in delinquency, despite these reports.
Natural Disaster Impact
Aside from general indications of monthly increases in mortgage delinquency, random geographic areas, such as New York City where pre-foreclosure rates reportedly rose 13 percent year-over-year in the second quarter, can impact servicers who are scaling back on resources in response to declining foreclosure rates. More importantly, areas affected by natural disaster continue to buck serious delinquency trends, reporting average annual increases of as much as 2 percent in some regions. Supporting borrowers impacted by natural disasters has put a tremendous strain on servicers over the past few years, with numerous new programs, investor requirements, and added regulation becoming more commonplace. If disaster recovery delinquencies are layered on top of more prolific delinquency trending, mortgage servicers could find themselves facing a greater predicament.
Preparing for the Future
Preparing for changing swings in default servicing should be commonplace. However, with the refocus and redeployment of resources away from this area, servicers may be leaving themselves open to risk. As industry veterans will attest, it only takes a sudden deviation in economic factors or an unforeseen natural disaster to upset stable delinquency rates. This situation creates a challenge for many servicers who could wind up once again throwing people and paper at a sudden influx of borrowers struggling to make payments, regardless of the event.
How Clarifire Can Help
Clarifire has been partnering with mortgage servicers for over a decade to provide a proven solution that is ready for any nuance to loss mitigation. Reaching beyond basic event tracking, the CLARIFIRE® application provides true automated processes that create organizational visibility and transparency. Servicers can leverage the flexibility of CLARIFIRE® to automate processes, create and modify business rules, call out exceptions, and drive compliance. The workout eligibility and structuring all conform to the government, GSE, and agency requirements. With focused workflows that interact with the comprehensive, yet nimble, workout rules management feature servicers can readily tackle today's challenges. CLARIFIRE® is easily integrated into existing system infrastructure to ensure readiness for today's loss mitigation landscape.
Act now. Don't create unnecessary risk by delaying innovation. Let the CLARIFIRE® team help you prepare for changes in regulatory, economic, and delinquency trends. Visit us at eClarifire.com today, or contact us directly at 866.222.3370.
Let us show you how to future-proof your organization with CLARIFIRE®.
If you liked this blog, read these next:

Jane has applied her vast experience (over 25 years) operating process-driven businesses to successfully redefine client-focused service. Jane has worked with expert programmers to apply cutting-edge web-based technology to automate complex processes in industries such as Financial Services, Healthcare and enterprise workflow. Her vision confirms Clarifire's trajectory as a successful, scaling, Software-as-a-Service (SaaS) provider. A University of South Florida graduate, Jane has received many awards related to her entrepreneurial skills.
Like this article? Feel free to share this with a friend or colleague!