The regulatory landscape for mortgage bankers continues to touch every phase of the mortgage lifecycle. Whether it's the prospect of ongoing regulatory implementation or the assimilation of change from deregulation, servicers need to be prepared to continue managing through transformation as discussed in our recent blog on deregulation.
The servicing industry will also need to factor in peripheral changes that will further disrupt operational practices. The first few months of 2018 already promise new requirements from the GSEs, continued uncertainty around CFPB direction, and increased transfer of servicing rights on the back of shifting market players.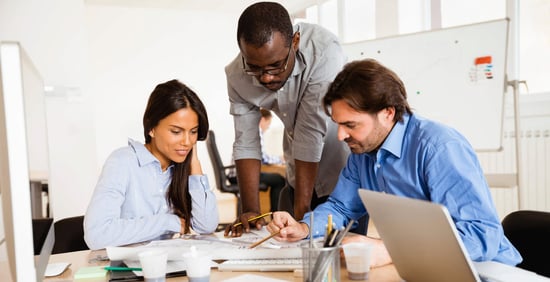 Working under unprecedented pressure since the financial crisis, servicers have evolved their processes and platforms to support change management, from regulation to expanded oversight to increasing customer demands, all at tremendous cost. The question becomes, is servicing technology in a position to withstand further operational disruption?
GSE Impact
With the fate of the GSEs a volatile topic of conversation, citing alternatives from full elimination to moving out of conservatorship to receivership, the servicing industry must also brace for change that will come forth on this front. As a part of this year's Fannie Mae, Freddie Mac, and Common Securitization Solutions 2018 Scorecard, at a minimum servicers will be required to implement the final changes to foreclosure and short-term hardship processes under the loss mitigation toolkit.
There will be also ongoing guidance as servicers address early payment defaults (EPDs) that result from hurricanes Harvey and Irma. On a broader scale servicers face process changes to support mortgage servicing market liquidity and improvements to enrich borrower experience and improve servicing efficiencies.
The CFPB
The Consumer Financial Protection Bureau (CFPB) under Acting Director Mulvaney has issued five Requests for Information (RFIs) in the quest to improve on how the bureau operates. Although every RFI obviously doesn't touch servicing, it exemplifies the considerable amount of change in play at the CFPB. From external roundtables and the Consumer Advisory Board (CAB), to agency alignment in supervisory authority, the analysis of enforcement processes, review of the adjudication and rulemaking processes, to the evaluation of Civil Investigative Demand (CID) issuance.
Other recent CFPB initiatives include the release of the February report on Quarterly Consumer Credit Trends, Public Records. This represents findings on the three national credit reporting agencies, specific to the influence of tax liens and judgements on credit scores. The analysis illustrates the limited geographic impact along these lines; however, if changes result, servicers could find themselves having to incorporate state-level variations for tax liens, impacting escrow data collection, reporting and impacts to tax or judgement handling under repayment plans.
Servicing Rights & Servicing Transfers
The handful of big bank servicers that withstood escalating regulatory burden and costs to service in order to hold onto residential mortgage-backed securities (RMBS) are now unloading servicing. Regional banks and non-bank servicers are increasing their market share of servicing, as big banks unload servicing.
CitiMortgage sold off nearly all of their servicing rights last year to non-bank entities, New Residential Investment and Nationstar Mortgage, impacting almost 780,000 mortgages. The recent acquisition of PHH by Ocwen, will transfer the servicing rights on approximately 480,000 mortgages.
Non-bank servicers currently represent 51 percent of the conventional mortgage market, twice the percentage seen after the financial crisis. This environment of increasing transfers of servicing will further strain servicer operational processes. The less regulated non-banks don't share the cost and regulatory burden that their counterparts do, creating a type of competition that could once again "implode" servicing systems if delinquencies increase.
CLARIFIRE® Workflow
Over the past decade, the servicing industry has established platforms that offer borrower-friendly interfaces, transparent access to data and support the current regulatory framework, but can these systems continue to handle an influx of operational change?
The advancement of mortgage innovation creates further conflict as updated servicing requirements are assimilated, new market entrants arrive, and generational shifts occur, not to mention that servicing will be the last area to realize the benefits of eMortgages, fin tech and technical innovation as a whole.
There is a way to bridge this gap and insure your servicing infrastructure is in a position to manage operational disruption. The key to succeeding in this environment is unlocked with CLARIFIRE workflow. A leader in mortgage servicing workflow technology for over a decade, CLARIFIRE delivers a sophisticated automated workflow engine that streamlines and integrates all your business rules.
As industry and proprietary changes necessitate, business users can readily apply rule modifications from an easy to use business facing interface. CLARIFIRE offers an elegant, dynamic workflow platform that encourages scalability and expansion of processes that interact. Add the flexibility and control needed to quickly respond to operational logistic, niche challenges with gaps in single point solutions and disaster impacts creating yet another set of complex disruptions.
To learn more, visit us at eClarifire.com or contact us directly at 866.222.3370. Let us show you workflow done right with CLARIFIRE.
Read These Stories Next
How to Transition from Manual to Automated Processes with Ease
4 Insider Benefits of Workflow Automation
6 Questions to Ask When Selecting a Workflow Solution

Jane Mason | Founder and CEO
Jane has applied her vast experience (over 25 years) operating process-driven businesses to successfully redefine client-focused service. Jane has worked with expert programmers to apply cutting-edge web-based technology to automate complex processes in industries such as Financial Services, Healthcare and enterprise workflow. Her vision confirms Clarifire's trajectory as a successful, scaling, Software-as-a-Service (SaaS) provider. A University of South Florida graduate, Jane has received many awards related to her entrepreneurial skills.
Like this article? Feel free to share this with a friend or colleague!