As the novel Coronavirus (COVID-19) rages on and lives are forever changed, our hearts go out to all of those on the front lines showing the entire world what modern-day heroes look like. As technology partners to healthcare organizations and caregivers, we are focused not only on keeping our employees and community as safe as possible, but are dedicated to actively examining current health and safety processes for healthcare organizations. Since social distancing is often not an option for caregivers, we must provide every opportunity and resource available to those working in healthcare organizations, and standardize these best practices.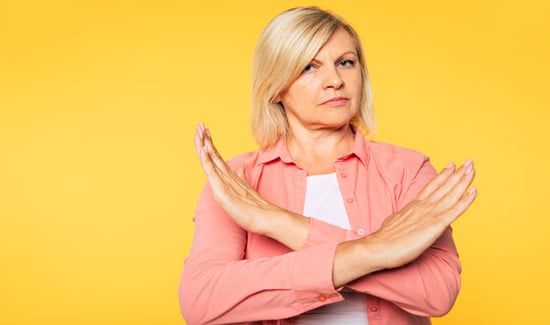 The New Normal
The need in the community really hit home for me when walking into my doctor's office last week. There was a check-in sheet at the counter with a pen tied to the clipboard, with a note that read: "Go ahead and fill out the form and then sit down until we call your name." My thoughts raced - surely this is a joke, I'm not really supposed to touch the pen that has been touched by who knows how many people? When was the last time this thing was sanitized? And let's not get started about the paper we are all touching, one thing we are all sharing that cannot be wiped down. The truth is, manual processes for data collection are still in use throughout otherwise progressive healthcare systems. Moreover, several of the COVID testing sites, including ERs, are still performing COVID-19 screenings with pen and paper.
In fact, the average shared pen, estimated at just under 200 bacteria per square inch, is only 10 times less germy than a toilet seat.1 In the midst of the COVID-19 crisis, providers can mitigate unnecessary risk by replacing these objects with something better in every way.
Eliminating Pen and Paper
Digitizing and automating screenings right now goes far beyond eliminating germ-ridden pens. Now more than ever, organizations must provide caregivers with tools that enable them to work smarter using digital technology. Without tracking the source of each patient in need of tests, along with the workflow path followed at intake, it will not be possible to successfully manage capacity and deliver operational visibility to executives. Many hospitals will need to work to improve infection control protocols going forward. In order to do so, they need to analyze data, and mountains of paper is not the answer.
Mobile Technology for Audits
The CLARIFIRE® workflow application delivers mobile technology for audits and patient screenings that track key information for numerous use cases. Perhaps you want to audit an isolation room to ensure the cleaning protocol was followed? Maybe you want a tool to track the populations that are coming in, and where they're coming from? Or conceivably, once the pandemic has passed, you may want to implement workflow associated with tasks related to planning. These are just a few examples of how our workflow can help. At Clarifire, we are here to help clients navigate Quality, Health, and Safety processes. During the crisis, we are offering COVID screening forms for healthcare organizations at no charge.
CLICK HERE to consult with one of our subject matter experts today.
About CLARIFIRE
CLARIFIRE is a groundbreaking workflow application that automates, optimizes, and standardizes processes and best practices in healthcare. CLARIFIRE provides role-based access to key patient information, enabling providers to easily make evidence-based decisions in real time. Our solution is used nationally by progressive hospitals seeking elevated patient experience, safety, and clinical outcomes.
Want to know more about how we do this? CLICK HERE for a demo of our groundbreaking solution.
If you liked this blog, read these next!
Lauren Walling
Lauren Walling is a graduate of Emory University with a degree in Industrial Psychology, as well as an MBA from the John Sykes School of Business from The University of Tampa. She is a member of the Healthcare Business Women's Association, National Association of Professional Women, and the Morton Plant Corporate Membership and Planters Society. Lauren works with large Healthcare Systems implementing Patient Experience and Outcome Solutions that streamline processes, increase patient experience and improve quality and safety.
Like this article? Feel free to share these tips with a friend or colleague!
References:
[1] https://graphics.wsj.com/annotation/?slug=germ-office&standalone=1#/#7