The recent release of hospital ratings by the Centers for Medicare and Medicaid Services (CMS) has generated a less than positive buzz amongst hospital administrators.
The CMS rates hospital performance based on a five-star quality rating system that is designed to assist patients, family members and caregivers when comparing hospitals and other healthcare facilities. Although CMS has been measuring care for over a decade, the current overall hospital quality star rating program presents a new methodology that has been met with considerable criticism across the industry.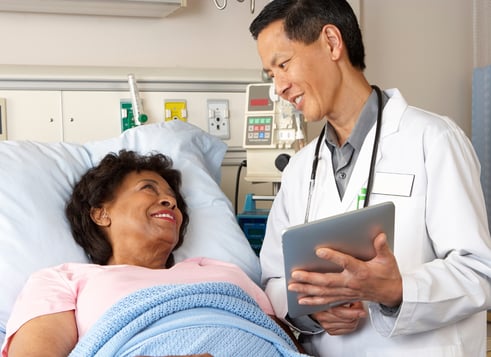 Regretfully, the three-month delay accomplished little in improving industry sentiments. The 64 data points that underlie the five-star rating system measure comprehensive care information on mortality, safety, hospital readmissions, patient satisfaction, hospital-acquired infection (HAI) rates, medical imaging efficiency and ER wait times, as well as timeliness and effectiveness of care.
The goal of CMS is to provide patients with information that is easy to understand and helps them compare hospitals from a quality perspective. Realizing shortfalls to this goal, hospitals across the country are balking at deficiencies in ratings and comparable results attributed to important variables, such as:
Hospitals that serve the less advantaged and teaching hospitals have higher readmissions and mortality rates.

Busier emergency departments have longer wait times.

Homeless and indigent patients have a greater tendency to be readmitted.

HAIs and routine care are not reflected in ratings.

Deaths, readmissions and medical imaging results only include Medicare patient data.

Ratings are derived from data provided; the average being 40 out of the 64 data points.

If data is missing for group scores, category weighting can be redistributed to other groups prior to calculating the summary score.

Too much weight is placed on patient-satisfaction data.

Specialized and "cutting edge" care are not reflected in quality ratings
The recent five-star ratings allow the public to compare 3,617 hospitals. A mere 2.2 percent, 102, of these US hospitals received the coveted five-star rating. 934 hospitals received a four-star rating, 1,770 received a three-star, 723 received two-star and 133 earned a one-star rating.
Notably, there are 1,042 hospitals that didn't qualify for ranking because criteria such as patient admission volume was not met, limiting the number of hospitals that patients and family members can search on the CMS Hospital Compare website. To be eligible the hospital must report out on three measures from a minimum of three different rating categories.


The good news is that CMS plans to analyze the contested rating data and analysis. Additionally, feedback will be solicited from the healthcare industry and general public on possible enhancements to the scoring methodology.
The CMS plans to update the rating system quarterly, which will allow measures to be added and removed. The question is…. will this effort be timely and sufficient enough to create an effective five-star quality rating system for 2017?
The CMS gathers data on quality and patient data, as well as information collected through onsite review. This places a tremendous amount of importance on a hospital's ability to collect and manage relevant data.
Real-time mobile solutions that are a part of a workflow platform, adding flexibility, process automation and business innovation across the organization are necessary to manage the large amounts of data needed to make effective change. Now is the perfect time to prepare for expanding data management capabilities in a regulated and patient-centric environment.


Lauren Walling
Lauren Walling is a graduate of Emory University with a degree in Industrial Psychology, as well as an MBA from the John Sykes School of Business from The University of Tampa. She currently sits on the Board of Fellows at the University of Tampa, and is a member of the Healthcare Business Women's Association, National Association of Professional Women, and the Morton Plant Skip Cline Society. Lauren works with large Healthcare Systems implementing Patient Experience Solutions that streamline processes, increase patient experience and improve quality and safety.