With skyrocketing unemployment, which will invariably lead to more delinquencies, consumers will have access to credit reporting relief under the Coronavirus Aid, Relief, and Economic Security Act (CARES) enacted on March 27, 2020. By modifying the Fair Credit Reporting Act (FCRA) and Regulation V, under Section 4021 of the CARES Act, protections have been put in place for consumers that need temporary "accommodations" due to the personal impact of COVID-19 on their livelihood.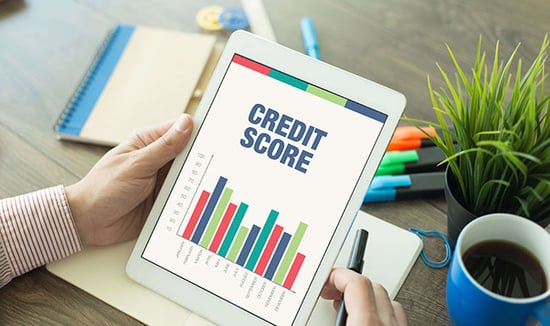 These mandatory provisions are pertinent for all "furnishers" of credit reporting information, which includes mortgage servicers. The resulting requirements for credit reporting tied to COVID-19 relief accommodations pertain to any loan whereby the servicer has entered into an agreement to defer one or more payments, forbear delinquent amounts, modify the loan, or offer other relief assistance to impacted consumers.
Credit Reporting Guidance
Numerous rules and requirements have been issued in an effort to further protect the consumer from eroding their credit due to unavoidable distress from COVID-19. Each of these must be carefully analyzed to ensure accurate data collection and reporting on impacted loans. The highlights include:
Retroactive reporting is required by lenders/servicers back to January 31, 2020.
Credit protection and relief are available up to 120 days post CARES Act enactment, or 120 days after the COVID-19 emergency declaration is lifted, whichever comes later.
Mortgage deferment is available or monthly payment reduction for up to 180 days, with extensions as an option for an additional 180 days.
Delayed or skipped payments are permitted under CARES.

The lender/servicer must continue to report the underlying loan as current,

OR continue to report the underlying loan at the same delinquency status previously reported,

OR, if the loan is made current, return the reported status to current.

The furnisher/servicer may NOT move a loan to, or report a loan at, a more severe loan status.

Charge offs are considered an exception, and reporting flexibility under the CARES Act does not apply.
Non-COVID default assistance does not negatively impact consumers under CARES as there is no delineation from one type of delinquency/loss mitigation to another.
In response to this flexibility in credit reporting requirements, the Consumer Financial Protection Bureau (CFPB) issued a policy statement to further clarify their support of CARES defined credit protection during the COVID-19 crisis. The CFPB noted that it does not plan to cite or take action against furnishers/servicers accurately reporting payment relief measures. Additionally, the bureau provided latitude to credit reporting agencies by extending the dispute research timeframe from the 30-day investigation timeline to 45 days.
CLARIFIRE® Automation
The industry has spent the past several years managing the ongoing regulatory implementation of default guidelines, the assimilation of expanding disaster relief requirements, and the continuing push to improve borrower satisfaction and education. This effort has created the necessary backdrop for servicers to leverage as they work to address COVID-19. However, this next disaster endeavor will obviously be at a much greater depth of complexity with staffing impaired due to not being onsite, being subjected to distractions as they work from home, and the possibility that they or family members may also be suffering from impact or illness associated with COVID-19.
Navigating this difficult pandemic scenario, constrained by resource and system deficiencies, necessitates an aggressive strategy that drives immediate action. Put your frontline business staff in the offensive position with an innovative workflow application that already supports loss mitigation and disaster relief. CLARIFIRE® includes qualification, eligibility, and exception determination to assist in managing the massive influx of forbearance requests. The corresponding consumer data can be uploaded in bulk for immediate processing, creating the flexibility and control needed to quickly respond to COVID-19 temporary accommodations. CLARIFIRE® can unlock this opportunity for you.
A leader and creator of comprehensive, proven servicing workflow offering, created prior to the Great Recession, CLARIFIRE is positioned to assist you in handling the onslaught of disruptive operational changes amidst an influx of borrowers seeking relief. To find out more about how your organization can meet the challenges of COVID-19, contact us directly at 866.222.3370 or visit us at eClarifire.com.
Let us show you how to future-proof your organization with CLARIFIRE®.
Read these blogs and articles next

Jane has applied her vast experience (over 25 years) operating process-driven businesses to successfully redefine client-focused service. Jane has worked with expert programmers to apply cutting-edge web-based technology to automate complex processes in industries such as Financial Services, Healthcare and enterprise workflow. Her vision confirms Clarifire's trajectory as a successful, scaling, Software-as-a-Service (SaaS) provider. A University of South Florida graduate, Jane has received many awards related to her entrepreneurial skills.
Like this article? Feel free to share this with a friend or colleague!