What's next on the mortgage horizon? Lenders are feeling the pinch as interest rates make an uphill trek. On a broader scale, foreclosure activity has now surpassed pre-pandemic levels and continues to inch upward as average home equity has reached a record high. This is not doom and gloom, but certainly signals transformation is soon to come. Preparing for this next influx of change is going to be a challenge, especially for servicers, who will be impacted by cost-cutting measures as rising interest rates begin to affect the entire mortgage operation.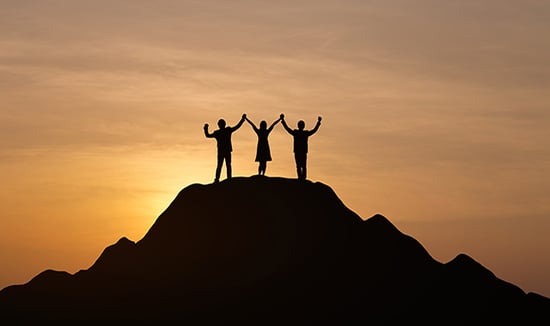 As your servicing organization begins to grapple with yet another landscape change, consider new commentary shared by the Mortgage Bankers Association President and CEO, Bob Broeksmit, at a recent conference. "Companies are being challenged like they haven't been since 2008, and you're right in the middle of it." Broeksmit went on to add that "your job is to keep the eye on the ball and ensure your companies aren't taking shortcuts and giving ground to loan quality or falling prey to other bad actors." The gist of his observations is to push forward and avoid the inclination to stand still during continued industry volatility, speculation, and risk.
Top Three Areas to Minimize Industry Risk
It's time to ensure that you and your team are cultivating your operational strategy to manage current risk, and here are our Top 3 to stay ahead of the game:
Control risk as operational costs are curbed

– As you strive to manage costs under stress from MSR value fluctuation and cost control, it's crucial that servicers don't overlook important processes and tools that come with a price tag. The risk control value-add strongly offsets the expense.

Avoid risk as shortcuts occur

– It's inevitable that shortcuts will happen, whether due to increasing foreclosure volume, workforce reductions, or process changes owing to updated regulation. Management needs to ensure their visibility and oversight into activities that identify exceptions and shortcuts, thereby reducing risk exposure.

Consider risk from product expansion

– Meeting current industry demands necessitates product change. Whether it's introducing a home equity alternative, new investor requirements, or simply updating outdated programs and digital service options, all change brings some level of risk. Make certain you are positioned to head off potential errors and risks before they happen.
Follow the MBA's guidance by staying in tune with partnerships that aid in regulatory interpretation. This includes leveraging crucial relationships with Fannie Mae, Freddie Mac, Ginnie Mae, the U.S Department of Housing and Urban Development, the Federal Housing Finance Agency, and most importantly, the Consumer Financial Protection Bureau. Broeksmit noted, "CFPB Director Rohit Chopra is focused on mortgage servicing, particularly on how borrowers have been/are treated coming out of COVID forbearance. We have spent a significant amount of time reminding him (Chopra) about all that your companies have done to help borrowers through the pandemic. I've asked him to focus enforcement on cases of actual harm, and not get bogged down in technical/foot-fault violations." This support of mortgage servicers continues to be crucial as servicing has frequently borne the brunt of CFPB criticism and enforcement action, especially post the Great Recession.
Clarifire Is Focused on Your Success
It's a good time to reinforce your own relationships with the agencies, as well as with proven industry providers focused on your success. CLARIFIRE® offers innovative workflow automation that streamlines complexities throughout your organization, delivering the flexibility to address and resolve risk scenarios as they occur. With the ability to both scale and retract on demand, CLARIFIRE® helps servicers meet investor requirements and regulations, including CFPB expectations for performance and consumer advocacy. The sophisticated capabilities of Clarifire solutions deliver real-time, 24/7, no-touch access to the processes and information that both your internal users and borrowers demand.
Please join us in Nashville at the MBA's Annual Convention and Expo. Stop by Booth 1122 to see for yourself how your organization can deliver risk-averse operational practices that comfortably fall within regulatory parameters. Explore the innovative, nimble, and transparent benefits of modern automated workflow with CLARIFIRE®, truly BRIGHTER AUTOMATION®.
Read these blogs and articles next

Jane has applied her vast experience (over 25 years) operating process-driven businesses to successfully redefine client-focused service. Jane has worked with expert programmers to apply cutting-edge web-based technology to automate complex processes in industries such as Financial Services, Healthcare and enterprise workflow. Her vision confirms Clarifire's trajectory as a successful, scaling, Software-as-a-Service (SaaS) provider. A University of South Florida graduate, Jane has received many awards related to her entrepreneurial skills.
Like this article? Feel free to share this with a friend or colleague!