Are you suffering from regulatory fatigue? Has managing the latest default triggers become arduous? Whether from post-pandemic, pre-recession, or natural disaster, unexpected default strikes erratically and vengefully. In response, the regulatory burden doesn't stop, even in a low-to-moderate delinquency environment. A recent Wolters Kluwer study found that lender regulatory anxiety is on the rise, with close to 70 percent of their respondents expressing concern in this area. This is not likely to ease as we continue to be in the center of disruption, currently combatting increasing MSR sales, rising interest rates, the sunset of LIBOR, the spotlight on fair lending, and margin compression. This list changes but the need for a strategic defense does not, so what's your plan to minimize regulatory anxiety?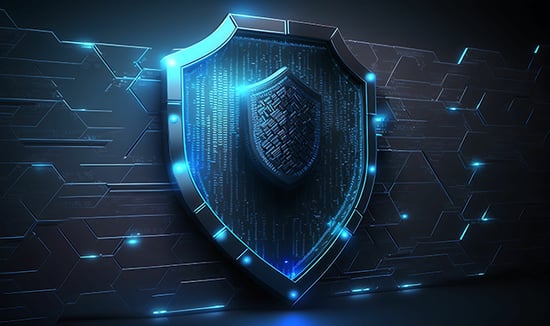 Encompassing Modern Change Management
A key finding in this year's survey was the challenge of keeping up with "the breadth and the volume of regulatory change." Fluctuating regulation impacts industry players regardless of size, necessitating thorough identification, understanding, and immediate operationalization. Servicers are expected to evidence ongoing review and management of implemented change, ensuring compliance across their organization, to all users, and under all applicable scenarios. This creates intense pressure that is only solved through a modern approach to change management that fully leverages workflow automation and sophisticated decisioning.
Eliminating Enforcement Action Anxiety
Amidst this increasing regulatory anxiety, servicers still grapple with lingering pain points tied to servicing transfers, process handoffs, document fatigue, and lack of transparency. This is compounded by the ongoing worry over fines and enforcement. The survey indicated a decrease in these actions; however, it goes on to present how cumbersome responding to enforcement action can be in terms of both time and resources. The takeaway here is to eradicate apprehension through readiness. Start by automating the basics – today – and eliminating the handcuffs of trepidation created when you're not quite sure of what and how accurately new regulation is being ingested and disseminated throughout your organization.
Wondering What's Next From The CFPB
The Consumer Financial Protection Bureau undeniably creates anxiousness within our industry. Formed to combat the ills of the financial crisis, this genesis aligns with the intensity of the spotlight on mortgage servicing activities. For nearly two decades now, servicers have been disciplined for an ongoing lack of consumer care, absence of innovation, and failure to consistently comply with regulations. Interestingly, the CFPB continues to be scrutinized for its regulatory overreach and agency structure. Of course, this does not reduce the myriad of related regulations, examinations, and enforcement that your operation needs to be prepared for. Without automating these complexities and digitizing visibility into your operations, the prospect of addressing what's next from the CFPB can be completely overwhelming.
Creating An Ecosystem of Efficiencies
It's time to alleviate the complexity of compliance and implementation of frequently evolving regulatory updates, agency bulletins, and investor requirements. Keeping mortgage servicers in a whirlwind of change, automation, and digitization is the only real solution here. Wolters Kluwer noted that only 28 percent of their respondents had made real progress in digitizing their organizations, even though 79 percent acknowledged that this was a key component of "enhancing the customer experience at their organization." Incorporating automated workflow to create a seamless servicing experience is easier than you think. With the right solution, you can readily eliminate point strategies into a single integrated strategy that creates an ecosystem of efficiencies as it securely implements regulations. Placing your customers, trusted service providers, and risk governance at the heart of this ecosystem.
Putting the Regulatory Roller Coaster on Cruise Control
It sounds expensive and time-consuming. In fact, automating your organizational processes is not only easy but will drive profitability throughout your organization. Clarifire has been delivering intelligent workflow and process automation for decades. We will be the first to tell you today's solution far surpasses the workflow automation of even the past decade. CLARIFIRE® is a proven technology built on a SaaS platform designed to support change, scale, and retraction in response to regulatory volatility. At the same time, CLARIFIRE provides your customers with 24/7 self-serve, real-time access to the information and services they need while providing your organization with modern, smart, automated workflows and decisioning. Activities are bulk-processed, allowing you to minimize regulatory anxiety and maximize results by transforming chaos into clarity with CLARIFIRE.
To find out more, visit us at eClarifire.com or contact us directly at 866.222.3370. Create your regulatory defense strategy with CLARIFIRE and discover a better approach, better results, and BRIGHTER AUTOMATION®.
Read these blogs and articles next

Jane has applied her vast experience (over 25 years) operating process-driven businesses to successfully redefine client-focused service. Jane has worked with expert programmers to apply cutting-edge web-based technology to automate complex processes in industries such as Financial Services, Healthcare and enterprise workflow. Her vision confirms Clarifire's trajectory as a successful, scaling, Software-as-a-Service (SaaS) provider. A University of South Florida graduate, Jane has received many awards related to her entrepreneurial skills.
Like this article? Feel free to share this with a friend or colleague!