Payday loans are at the top of the regulator "hot" list this year, with a recent proposed rule issued by the Consumer Financial Protection Bureau (CFPB) in late July. The CFPB is working to create regulation that ensures the consumer's ability-to-repay (ATR) and puts a stop to abusive and unfair practices in this area.
The growing number of consumers that gravitate to loans when they are short on liquid funds continues to rise, which has elicited regulator attention. Due to extremely short loan terms, many of these products currently bypass regulator purview.
The CFPB's rule redefines loans "covered" by oversight as those with terms of 45 days or less, or with multiple advances requiring repayment within 45 days. The goal is to address payday loans, vehicle title loans and other high cost short-term loans.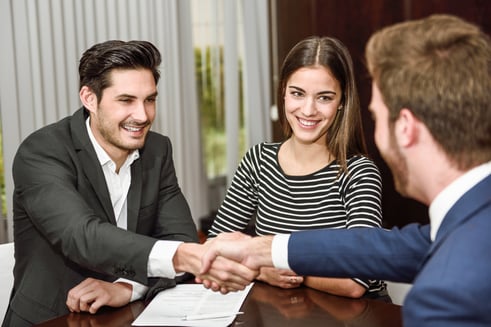 The main area of focus under the proposed rule ties to determination of ATR. Lenders of covered loans will be required to document basic living expenses, major financial obligations, net income, residual income, payment terms and report on credit as defined under the Federal Credit Reporting Act (FCRA).
The details for calculating residual income and defining living expenses are specified in the proposed rule. Major financial obligations will require validation by using a national consumer report or alternative credit bureau.
From a more complex perspective, lenders must also determine a presumption of unaffordability under ATR. This requires verification that the consumer maintains the ability-to-repay within 30 days of paying the loan in full, referred to as the "cooling off" period.
Adding these calculations into the loan review process necessitates a decision strategy. Often times consumers fail early states of the decision process, fall out and then fail to move to the next stage. Lenders offering covered loans will need to manage the sequence of risk and compliance to minimize consumer fall out and proactively test for ATR.
In a recent webinar on "What to Know About the CFPB's Proposed Rule and ATR" hosted by the American Bankers Association (ABA), suggestions for adapting a decision strategy were offered as follows:
Leverage comprehensive debt obligations – Utilize traditional and alternative consumer credit reporting.

Introduce dynamic loan decision optimization – Blend consumer composite and risk dimensions to fit consumers into right-size products, to include graduating consumers that trigger presumption of unaffordable rules.

Treat validation rules as fraud checks – Beware of consumer fraud.
The overarching approach to decisioning is a part of the CFPB's proposed rule and points to the fact that lenders need the capacity to access real-time data to ensure ATR compliance. As those offering covered loan products work to digest the 1,333-page rule, an important component will be the data requirements.
Lenders are obligated to provide information on covered loans to a registered information system (RIS). This is a new facility that will collect data at time of loan consummation through the cooling off period, including data on loan parameters, consumer information, amount borrowed and whether or not the transaction is open- or closed-end.
From ATR determination to decisioning, this represents a significant change to current short term lending processes and guidelines, prompting a strategic look at interpretation, analysis and readiness for the final CFPB rule.
Exemplifying the fact that industry regulation in the post financial crisis era is not expected to slow down, forthcoming regulation of payday, vehicle title and certain high-cost installment loans necessitates partnership with vendors that understand the business and have flexible solutions.
Lenders are even more in need of technology platforms that assimilates big data and can also ensure income, credit, and debt calculations track to ATR requirements.


Jane Mason, Founder and CEO
Jane has applied her vast experience (over 25 years) operating process-driven businesses to successfully redefine client-focused service. Jane has worked with expert programmers to apply cutting-edge web-based technology to automate complex processes in industries such as Financial Services, Healthcare and enterprise workflow. Her vision confirms Clarifire's trajectory as a successful, scaling, Software-as-a-Service (SaaS) provider. A University of South Florida graduate, Jane has received many awards related to her entrepreneurial skills.